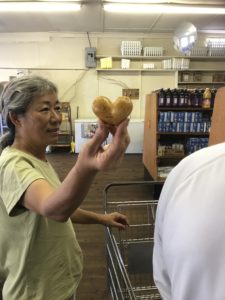 One distribution day for the Craigsville Area Food Pantry when potatoes were being given out, a volunteer found a perfectly heart-shaped potato. It reminds us that we don't only pass out food – we are sharing the heart of God with our neighbors!
This heart potato became the inspiration of our new mission outreach program: O.U.R. Hearts.
Outreach … Understanding … Rejoicing Hearts!
To learn more, contact Rev. Gwen Carr at OURheartsCPC@gmail.com or call (540) 997-5500.